Campervan Hire France
Renowned for culture, style and wonderful food, France is one of those countries that everyone should see at least once in a lifetime. Blessed with rolling countryside and a certain je ne sais quoi, a motorhome or campervan hire in France is an incredibly popular holiday choice. One of the real advantages of a motorhome rental in France is that you can get off the beaten track and explore the less well-known areas - small hamlets, with cafes and sandy beaches, or mountainous regions begging to be scaled. And the south of France is a must-do on your next campervan hire adventure.
Hire a campervan in France with Motorhome Republic
With so much to see and do - from fine cuisine, rich culture, and fascinating history - a motorhome rental in France is one of the best ways to experience this diverse and wonderful country.

When you're looking to book your France motorhome hire, you'll need to consider a few key factors in terms of timing, driving and camping locations to help you plan the best RV road trip possible. Motorhome Republic takes all the hassle out of campervan hire in France. Our dedicated customer service team can answer any questions you may have and deliver you the most cost-effective motorhome hire deal in France. All you have to do is input your travel itinerary details in the Search for Motorhomes section and let us do the rest.

Motorhome Republic has a wide range of France campervan rentals for you to choose from and the supply ranges from small campers to large family-sized motorhomes. You can also select a luxury motorhome hire in France for a more comfortable experience or opt for budget campers for cheaper options. The choice is yours!
Rent a camper and taste the flavours of France
Where to begin your France motorhome holiday? Of course, it's difficult to ignore the city of love. Situated to the north of France, you will find Paris on the River Seine, with the Champs-Elyssess, the Louvre, Notre Dame de Paris and the Eiffel Tower. But don't forget the likes of Strasbourg to the east, Nice, Cannes and Toulouse to the south, Nantes and Brest to the west. Like many countries, the capital is not a true representation of a country – get out in your motorhome or camper van hire and try something different.
RV and Motorhome Rental in France
Need some tips in driving your RV rental in France? As with any country, France has its own set of rules to obey while on the roads, so be sure you know them all before setting out on your campervan hire France adventure.
Motorhome France Road trip: Road rules and Driving tips
Here are some handy tips for navigating your camper hire in France:
You'll be driving on the right side of the road with your campervan hire in France, so be sure to ask your passengers to help remind you in case you're used to the other side.

Speed limits on French national and regional roads are generally 130km/h, although these can be adjusted to different conditions. The limit in built-up areas is 50km/h. Keep an eye out for signs and slow down in rain, fog or other low-visibility conditions when driving your France motorhome hire.

Visitors from anywhere in the EU can use their own licence indefinitely in France, and the same goes for those from the European Economic Area. For everyone else, your home licence is valid for one year from arrival, but note that you should have a translation or international driving permit if yours is not in French.

There is a vast selection of toll roads, especially if you are heading your campervan hire France out of Calais. Be sure to check online before embarking on your camper van trip so you don't get caught out. A GPS could well be a good idea for your French campervan rental.

Motorhome stopovers, generally referred to as "aires", are found along the highways. They offer some amenities and facilities for campers.

Using a mobile phone while driving motorhome rentals is not a good idea. On-the-spot fines and penalty points are common in France.

Although you may be tempted to drive your France campervan hire into Paris to see the sparkling Eiffel Tower and the spectacular Louvre Museum, it can get ridiculously busy so probably best to avoid this official French city capital.

There are thousands of campsites for your motorhome in France, with plenty of cheaper, municipal options.

Expect more traffic on the roads when on a motorhome rental France road trip during national holidays.
Safety tips on driving a camper rental in France
By law, all passengers must wear a seatbelt. It's also important to note that a new law forbids drivers from wearing headphones or earbuds.

Learn a few basic French expression and road terms, ie Cedez le passage means 'give way'.

Carry snow chains if you're driving your rental campervan to the French Alps in winter.

As many as one in four motorway accidents occur when a driver is fatigued, so take regular breaks (every two hours or so) and don't drive your camper van hire while tired.

Drink driving limit is so low (50mg/100mL) that it's not worth risking even one drink.

Give yourselves more time than expected to get your motorhome rental from A to B.
How much time do you need to explore France in a campervan hire?
France is a long way from being the largest country in the world (it comes in 43rd place), but neither is it the smallest. To see a little of everything the country has to offer you should allow for a minimum of a month, but as soon as you arrive you'll quickly realise why you could easily take two or even three months to look around in your RV rental.

The beauty of a campervan or motorhome hire in France is that you can move at your own pace, and the beauty of France is that everything is incredibly slow-paced, from the wineries to the beach-side southern towns and the lazy strolls around the famous castle nearby. Give yourselves more time than you think you'll really need, so be sure to look for long term rentals in France for your extended motorhome holiday.
Motorhome France experience: Camping and Campsites
There are more than 10,000 campsites throughout France, so you'll have somewhere to stay for the night no matter where you go. Due to the popularity of camping in the country, sites are generally very well maintained and offer a range of amenities for your motorhome rentals.

The French Federation of Camping and Caravaning is responsible for maintaining all RV parks and campsites, and publishes a list of current spots every year. Each site is rated from 1 to 4 stars, with higher ratings offering full services from hot showers to convenience stores and more. Be sure to book ahead if you're travelling in summer (July and August in particular) as campsites can fill up quickly.

In Europe, free camping is known as wild camping, and while it is technically illegal in France, it's also largely tolerated. Your best bet is to stay in a designated campsite, but if you must 'wild camp', be sure to do it well out of the way, don't light any fires, leave no rubbish, and be gone by 9 am in your France RV rental at the latest.
Hire a campervan in France - Best times of year to visit
When it comes to France, there aren't really any bad times of year to visit. Rather, there are times that are better than others.

Warm summers in France is through June, July and August. This is when the temperatures can soar for some sizzling weather. France has July as its warmest month, where you'll generally enjoy balmy temperatures of roughly 25 degrees Celsius in and around Paris, and closer to 30 degrees in the south. This is the busiest time of year in France, with most crowds arriving through July and August. If you want the best of the summer heat with fewer crowds, you may be best visiting in your campervan hire France in June.

The autumn months are September, October and November, and this is arguably the best time of year to organise a motorhome hire France road trip. Particularly in the earlier stages of autumn, the weather throughout the country is highly agreeable, but the biggest crowds of summer have already headed home, leaving plenty of open roads and far fewer people at major attractions.

December, January and February are wintertime in France. While winter is usually a less appealing month, it certainly still offers plenty of drawcards for travellers. Those interested in snowsports can indulge at one of the many ski resorts, and there's something quite magical about a wintry Christmas in Paris. Temperatures still barely scrape freezing level around Paris so it's a reasonably mild winter for some, and the southern areas still see averages around the double digits. While it's certainly colder at this time of year, it can still be mild and it definitely brings fewer campers. Plugging into a local campsite with your motorhome rental France will ensure you stay warm in these cooler months.

Spring, like autumn, is another perfect time to visit in your RV rentals. March, April and May start to see warmer days across the country, but it's still too soon for the summer crowds to arrive and start filling up the roads. Later in spring is usually the best time, but you really can't go wrong anytime this season. For those who like snow and sun, early March can mean a mix of spring skiing on the slopes before visiting warmer areas of France throughout the rest of their motorhome holiday.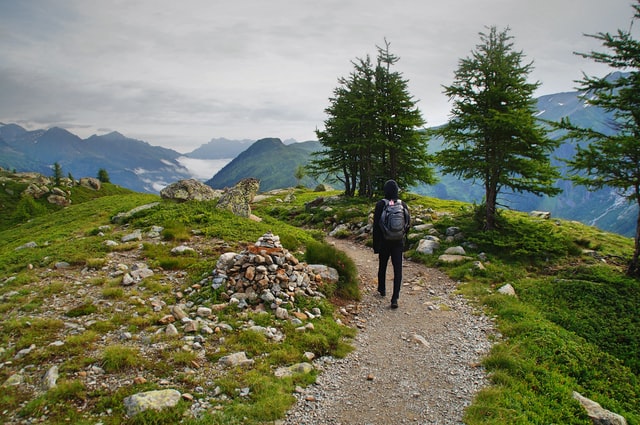 No matter when you book your France campervan hire for, these seasonal tips for motorhome travellers will help you make the most of your road trip.
France Public Holidays
France has quite a lot of public holidays, so keep an eye on them while travelling to double-check that attractions you wish to see will be open on these days. You can also expect more traffic on the roads on national holidays during your campervan hire France adventure.
New Year's Day - January 1

Good Friday - varies (only in Moselle and Alsace)

Easter Monday - varies

Labour Day - May 1

Ascension Day - varies (40 days after Easter)

Victory Day - May 8

Whit Sunday - varies

Whit Monday - varies (seventh Monday after Easter)

Bastille Day - July 14

Assumption Day - August 15

All Saint's Day - November 1

Armistice Day - November 11

Christmas Day - December 25

St Stephen's Day - December 26 (only in Moselle and Alsace)
Campervan Hire France Road Trip - Everything You'll Need For Your Motorhome Adventure
If the idea of picking up a motorhome rental and touring France sounds like a dream come true but you just need a little help prepping for your RV road trip, then you've come to the right place. It's not always simple to prepare for a campervan trip to a country you've never visited before. There are so many different things to plan and remember that it's easy to miss things. But you don't have to figure it all out by yourself. Read on to discover all the important info that you need to create the perfect motorhome France holidays. With events you can attend, activities to dive into, popular routes to travel and more, crafting a superb RV hire itinerary is a cinch.
France Attractions - Where to go with your campervan hire?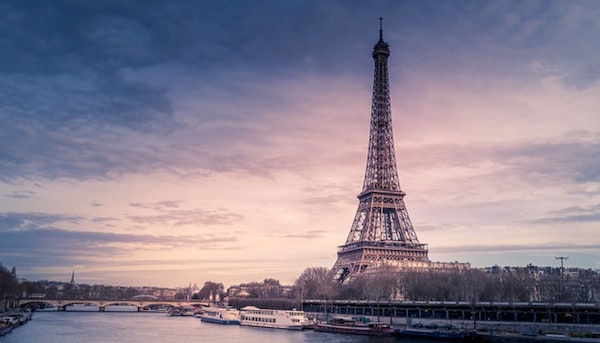 Travelling to any new country offers you the chance to jump into new activities that you can't experience anywhere else, but with a motorhome rental in France you not only have the freedom to take things at your own pace, you'll be exploring one of the world's most culturally rich nations. The opportunities for adventure, exploration and discovery here are manifold, so make sure you set aside a decent amount of time for your French vacation - it would be a shame to rush through this magnificent country.

Climbing the Eiffel Tower is an amazing experience, particularly at night when the city stretches out sparkling with light before you.

Visit the Musée du Louvre, known to most simply as the Louvre, the largest museum in the world and contains more than 35,000 artifacts dating from prehistory right through to the 21st century. If your appetite for amazing museums hasn't been satisfied by your visit to the Louvre, head to the Musée d'Orsay for an amazing art experience from the many masterpieces from French artists such as Monet, Degas and Cézanne.

Notre-Dame Cathedral is almost one thousand years old and although over the centuries it has suffered some damage, the building's architecture is undeniably impressive. The cathedral is currently undergoing restoration after a fire ravaged its spire and roof in early 2019.

The Palace of Versailles stands as a magnificent symbol of the power of the French monarchy. The Hall of Mirrors (or Galerie des Glaces) is arguably the most famous part of this immense royal château but it's certainly not the only location worth visiting. Wandering the impeccably crafted château gardens is an awe-inspiring experience, and a visit to Marie-Antoinette's estate reveals a more rural charm.

France is blessed with world-famous surf breaks. Head to the renowned Three Valleys ski area which caters to beginners and ski veterans alike. If you're really wanting to push yourself, the Grand Couloir run at luxurious Courchevel is well known as one of the most thrilling descents in Europe.

The French take fine wining and dining seriously, so it would be a terrible waste to visit France without making an effort to enjoy the best of the nation's epicurean delights. As mentioned above, Bordeaux is well known as a superb wine region. If you're hunting for the true heart of French cuisine, however, you'll need to visit Lyon. This city has been described as not only the centre of French fine dining, but the gastronomy capital of the world.

Drive your campervan hire France and visit the southerly city of Nimes to discover ancient Roman structures that have weathered the millennia surprisingly well. La Maison Carrée is another Roman site you'll want to see before you leave Nimes - it's remarkable preservation is probably due to the fact that it was converted from temple to church after the fall of the Roman Empire. Delving much further back in time, you could visit Grotte de Font de Gaume, one of the many prehistoric caves in the UNESCO World Heritage area of the Vezere Valley.
France offers a multitude of opportunities to delve into amazing experiences - all that you have to decide is what kind of holiday you want to have. We may be biased, but a campervan hire in France is an incredible way to see them all.
Motorhome adventures: Popular routes and places to go in your camper rental in France
Keen to discover the history, culture and cuisine of this beautiful country but not quite sure where to go? Below you can find a few suggestions for places to see and routes to travel once you pick up your campervan rental France. Even for those who prefer to set their own itineraries and travel as the whim takes them, some of these locations may spark ideas that will lead you in a direction you never would have expected.

Western France: Driving your motorhome hire to Brittany France will allow you not only to breathe the seaside air of the region's port towns, like St-Malo, but also discover the stunning Atlantic coast beaches and out of the way gems like medieval Dinan or the picturesquely bucolic Paimpont. Continuing down the western side of France will see you crossing the Loire River and the Loire Valley in the lovely city of Nantes before eventually arriving in Bordeaux, the wine capital of the world.

Eastern France: On the east coast, Reims to Dijon, then onto Lyon, is another scenic campervan rental France adventure. Lyon is blessed with parks, the Basilique Notre Dame de Fourviere, museums and vibrant nightlife.

The southern coast: Drive your campervan hire to Southern France if it's the sun you're seeking. Launch your RV rental or campervan hire France journey from Nice, a coastal city that inspired some of history's most outstanding painters - make sure to take the time to enjoy Nice before heading on in your campervan rental. Cannes is only half an hour down the road, famed for its international film festival and many luxurious accommodations. Further on, you'll encounter the modern port city of Marseille and the cutting edge culture of Montpellier.

The northwest: Start your campervan hire France road trip from Paris and head to Chartres (obviously taking a good bit of time to explore the City of Love first!) to stand in awe of the city's impressive gothic cathedral. Then drive north in your motorhome hire to Normandy France to pay tribute to the sacrifice of Allied soldiers on the beaches of Normandy, witness the unique island commune of Le Mont-St-Michel, or spend a bit of time exploring the quaint little towns on the way from Caen back to Paris.

The Route Napoléon: Following the direction taken by Napoléon Bonaparte on his return from Elba to Grenoble, the actual route begins at Antibes, between Nice and Cannes, and is marked by golden imperial eagle statues. History buffs will love the fact that they can retrace the steps of Bonaparte on his journey back to Waterloo.
France Events and Festivals to check out in your motorhome rental
Although France is replete with history, antique architecture and cities that are over a thousand years old, it's not all about the past. In fact, if you make the effort to engage with local events along the way you'll soon find that your motorhome hire France trip will be enriched and made far more memorable than if you were to simply rush from attraction to attraction. Whether you choose to indulge your inner gourmand and try classic french cuisine at a food or wine festival, feast your ears on fine music at one of the country's lauded musical events or experience French culture firsthand at an arts fest, there's no denying that getting involved with local events will make a real difference to the quality of your vacation. See below for just a few of the events you will be part of on your next camper van hire journey in France.

Bastille Day (July 14): Known locally as Fête Nationale, this is France's national day and commemorates the storming of the Bastille fortress two days after the start of the French Revolution. Parades, fireworks and military aircraft flyovers are all on the agenda.

Cannes Film Festival (May - Cannes): Arguably the most famous film festival in the world, the Festival de Cannes is respected internationally as a benchmark for excellent cinema and the Palme d'Or award is one of the most highly coveted marks of distinction in the world of film. The festival is an invitation-only event but the Cinéma de la Plage, an open-air cinema, is available to the public and screens a combination of Out of Competition films and Cannes Classics. For invitations to these screenings, get in touch with the Cannes tourism office.

Tour de France (July - various locations): This is the world's most well-known bicycle race and has been held every year since 1903 except for during the World Wars. The Tour de France is a multi-stage race and while the route changes every year, there's always the stage passing through the Alps and the grand finish on the Champs-Élysées in Paris.

Salon du Chocolat (October/November - Paris): Chocolatiers from all over the world come together to show off their finest creations, while visitors marvel at the stunning array of confections on display.

Fête du Citron (February/March - Menton): The quirky yet incredibly popular Lemon Festival has been making an annual appearance in the small town of Menton since the 1920s. 120 tonnes of citrus fruit is used to decorate floats and specially built structures, with every year bringing a different eclectic theme such as Italian cinema, world music, or Disney.

Bordeaux Fête le Vin (June - Bordeaux): The Bordeaux region of France produces some of the most prestigious wines on Earth. But wine isn't the only reason to attend this festival, of course, festival-goers will also be able to enjoy concerts, fireworks, art exhibitions and sound & light shows! Grab a campervan hire France to Bordeaux and drive south to Versailles to experience the festival.

Solidays (June - Paris): Held every year at the Longchamp Racecourse in Paris, Solidays is a massive three-day music event which brings together more than 150 artists - all the proceeds from the fest go to charities dedicated to fighting AIDS and the performers appear either for a reduced fee or free in a show of solidarity. Bungee jumping is also a regular feature of the Solidays festival.

Fête de la Musique (June - National): This isn't a single festival, but rather a national day (21 June) which celebrates the beauty of music. Free concerts abound on this day, and both amateur and professional artists are encouraged to perform in the streets.

Nice Carnival (February/March - Nice): The only event on the French Riviera which can rival the Fête du Citron, the Nice Carnival has been around at least since the 13th century, lasts two weeks and brings more than a million visitors to Nice every year.

Festival d'Avignon (July - Avignon): With a rich tradition of theatre and art that stretches back to the 1940s, this festival represents the lifeblood of French performing arts at their finest. Balancing cultural preservation with contemporary creation, the Festival d'Avignon aims to skillfully render and represent the complexity of our modern world in an artistic context.
Other helpful links for your motorhome France holiday
Motorhome camping around the world
Get a taste of what to expect when parking up your campervan France for the night.

Travel with all the comfort of a king in a luxury motorhome hire in France.

Seasonal tips for motorhome travellers
No matter when you book your France motorhome hire for, these tips will help you make the most of your RV road trip.

Is the Grey Nomads lifestyle for you?
In your Golden Years and keen to travel the world? Find out what it takes.

Once in a lifetime motorhome trips
Why limit yourself to one country? There's a whole continent waiting to be explored once you have you've picked up a campervan hire in France.

5 motorhome holiday destinations for history buffs
You can't visit France without being struck by its rich history - here are a few more historic destinations perfect for an intrepid camper van hire France traveller.

RV secrets: reversing and parallel parking
No matter where in the world you go, being able to deftly maneuver your motorhome rental is an extremely valuable skill.